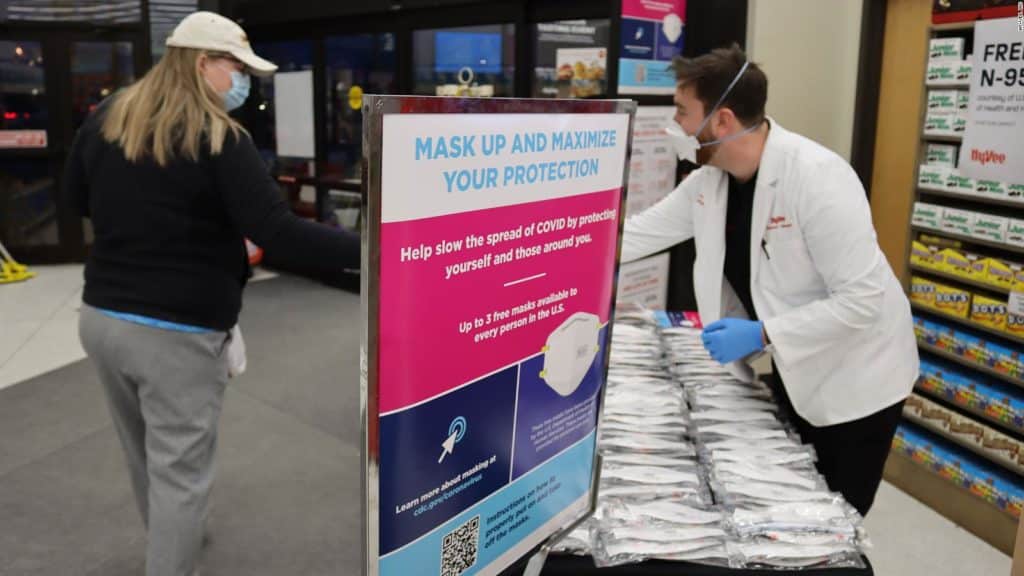 The Biden Administration announced that it will deploy 400 million free N95 masks to the public, and now the high-quality free coverings are starting to arrive at pharmacy and grocery stores. According tot he Department of Health and Human Services, every person is allowed up to 3 free masks, pending availability.

In the White House's latest effort to combat Covid-19, the following new recommendations from the CDC now says cloth masks are no longer as effective in preventing the spread of the highly contagious omicron variant of the coronavirus and that people should wear an N95 or KN95 mask.

The coveted nonsurgical N95 masks are coming from the Strategic National Stockpile which has more than 750 million of them on hand. The program, which is also distributing the free masks to community health centers around the country, is gearing up and should be fully operational by early February.

Where can I get mine?
On Monday, Meijer, which operates more than 250 groceries and pharmacies throughout the Midwest, said the stores had received an estimated 3 million masks. the will be distributed by greeters, who will be wearing gloves, at the entrance to the store.

Kroger & Walgreens stores with pharmacies will also be distributing masks throughout the chain's Midwest and Southwest locations.

They will be made available for free while supplies for free.
Questions? Give us a call! We're the number one health insurance agency in Coral Springs and Parkland!